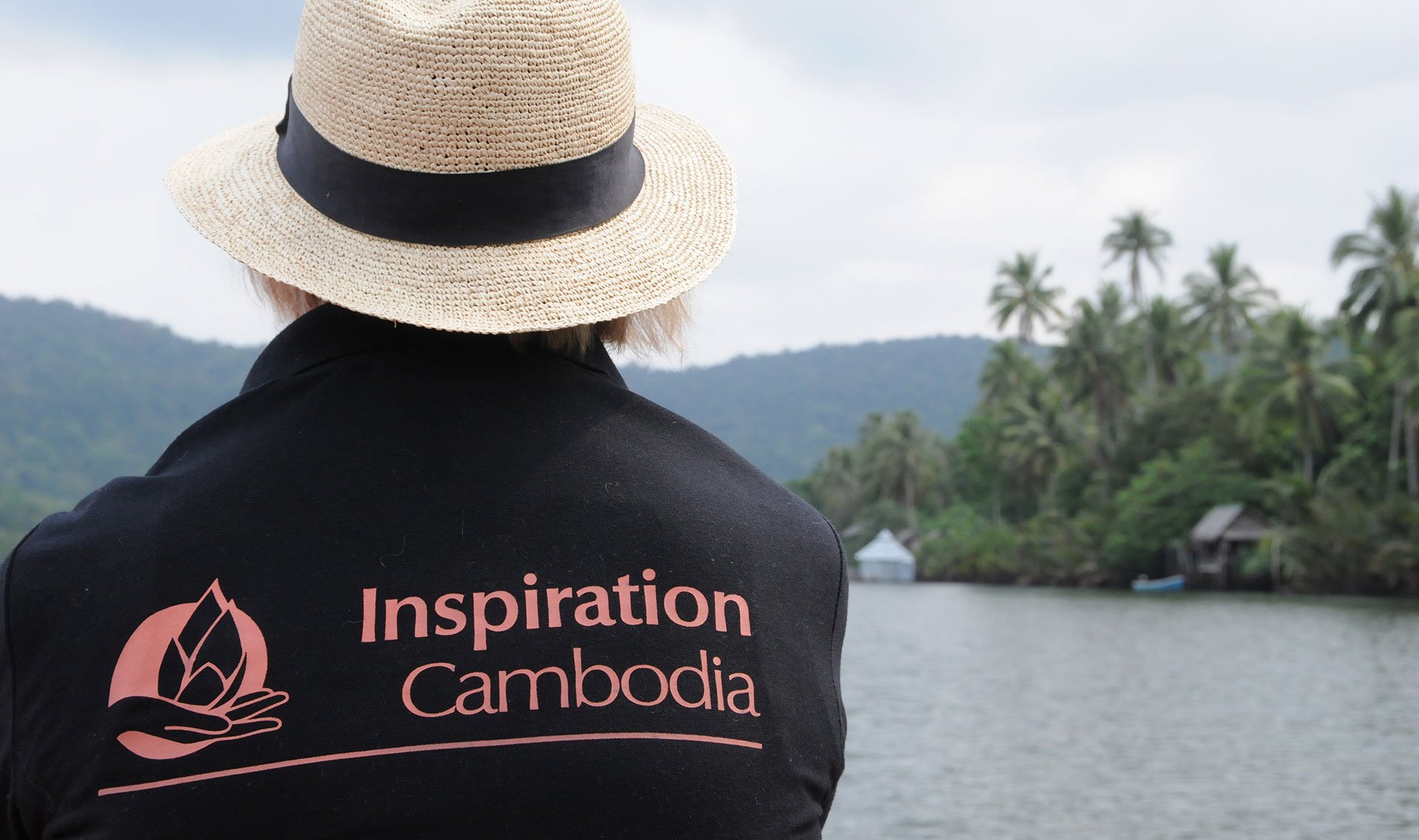 We are Inspiration Cambodia
Inspiration Cambodia is a Boutique Destination Management Company (DMC) based in Siem Reap, Cambodia.  We create tailor-made experiences for Corporate Clients and Private Travellers.  Specialising in Classic Car Rallies, Events Industry and Private Luxury Travel, our multilingual Khmer and European team stand ready to deliver the experience of a lifetime.
Jungles, waterfalls, ancient ruins, spectacular landscapes, beautiful wildlife and a vibrant festival culture, Cambodia has it all.  The make the most of every opportunity this amazing country represents, we partner with archaeologists, historians, ethnologists and naturalists.  Our experts accompany guests and deliver an informative, rewarding and immersive experience unlike any other.
Inspiration Cambodia focuses solely on Cambodia. Our team has forged strong professional relationships with Cambodia's premier service providers. We leverage these relationships to bring our guests a unique travel experience that we hope, stands apart from anything they may have experienced before.
We pride ourselves on being the very best in the region but we are always looking forward to the next challenge. Our team are constantly on the lookup for new and unusual itineraries because we understand that sometimes, it's the little memories that can make an experience that much more special.
Let us inspire you.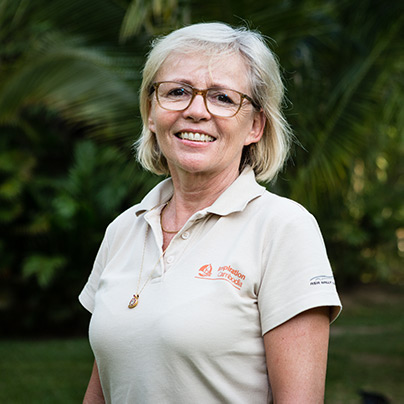 Claire has more than 25 years of worldwide experience  in the Travel Incentive industry. Her previous agency in Belgium, Incentive Destinations,  boasted an impressive client list with names such as Porsche, Dior, AXA, Winterthur, Audi, Yamaha.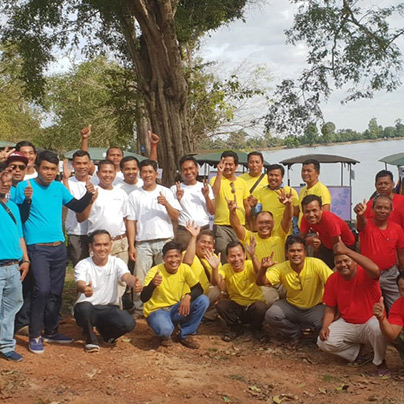 United is the key word when we work together to make your event a real success. We are like the fingers of two hands, some as early birds and the other as night birds. Always dedicated to your customers, we work hard, always with a smile.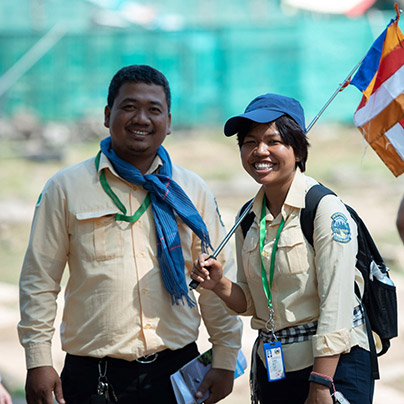 Our selected guides are fluent in their respective language: French, English, Spanish and of course Khmer. They are not considered as 'guides' but the key member to make your journey an ultimate experience.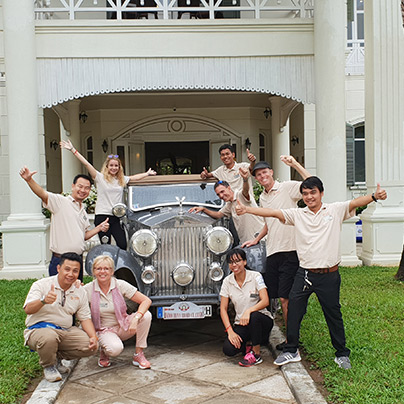 To paraphrase the well-known sentence in Cambodia : same same but different ! We are from different horizons with multiple backgrounds, but we join our forces to make your event an amazing one . To satisfy your travel expectations is our ultimate goal
Safety, punctuality, flexibility, and good knowledge of the roads are their main goal to satisfy your requests. Our drivers have been selected, trained, and remain as per the guides the key member to make tour journey an ultimate experience.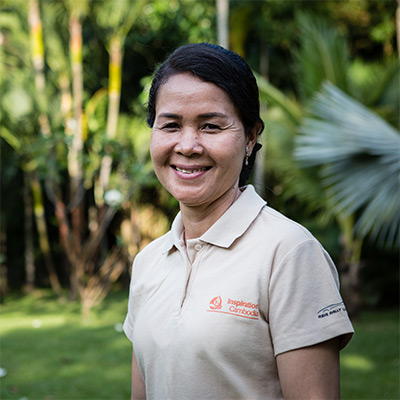 Rath is our extraordinary cook and expert in regional cuisine.  From a romantic dinner for two –to sumptuous Gala Banquets, Rath will take you on a culinary journey through the heart of Cambodia.

Inspiration Cambodia is proud to announce that we will phase out single use plastic in favour of  sustainable or reusable materials. We will use natural materials wherever possible and we will strive to only use products made in Cambodia.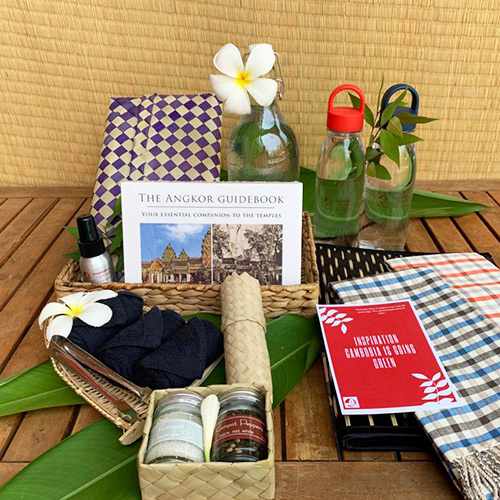 Here in Cambodia we are fully aware of the importance of Corporate Social Responsibility.  We have selected several Cambodian NGO's as part of our sponsorship initiative and we support their actions via collaboration, regular fundraising and donations. We focus primarily on youth education and community outreach.

Naga Earth Focuses on recycling, reusing and re-purposing discarded materials such as cooking oil, plastic, glass, paper and more.

Go Green Cambodia is a team dedicated raising awareness about plastic pollution and its solutions.

A charity dedicated to helping landmine survivors and disabled people weave silk, to sell and support themselves.

Fighting poverty and human trafficking through social and professional training of underprivileged Cambodians.

The Children of Khmer Smile, is a non-profit association established in 1996, it is recognized general interest. ESK aims to specifically help disadvantaged children in Cambodia.

The NGO offers daily meals to street children and people in rural villages as well as education and training, including helping with construction and renovation of schools.

AEC is a non-profit organization specializing in the protection and development of vulnerable children in Cambodia.

NKFC works with 2,334 families in 14 villages within Banteay Srei district. To maintain the cultural tradition of the Sacred Dances,

Saving lives and building futures of the most marginalized children & youth, their families and their communities in South East Asia and across the world.

Transforming the lives of Cambodian youth. Phare artists use theater, music, dance & circus arts to tell uniquely Cambodian stories.

To provide education to disadvantaged children and youth living in the Angkor Temples area.

Cambolac employs vulnerable poor populations from Angkor's Park and hearing impaired young adults.