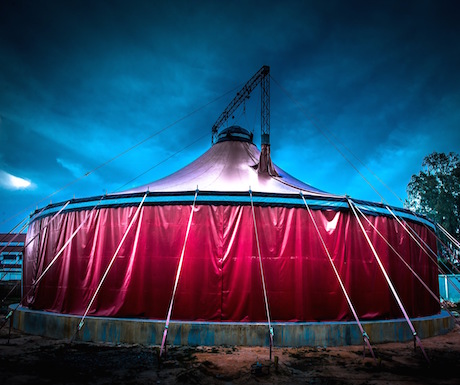 12 Mar

A New Home for Phare, The Cambodian Circus
Inspiration Cambodia supports PHARE and YOU CAN HELP TOO!
Phare Ponleu Selpak school provides free academic education, artistic vocational training and social support programs. Every dollar donated makes a difference.
You can support our work from within Cambodia, and from all around the world. We are happy to accept donations of any amount to assist in the work that we do.
On January 15, 2016 Phare moved to a new location
The result of a two and half year campaign to purchase land and create a permanent performance space in Siem Reap
We're pleased to announce that Phare, The Cambodian Circus moved to a new location at No. 1855, located at Svay Dangkom Village, Sangkat Svay Dangkom, Siem Reap, Kingdom of Cambodia on January 15, 2016. The new location is at the intersection of the Ring Road and Sok San Road behind Happy Ranch Horse Farm (see map below). This is the result of a two and a half year campaign to raise $550,000 to purchase land and create a permanent home for Phare in Siem Reap.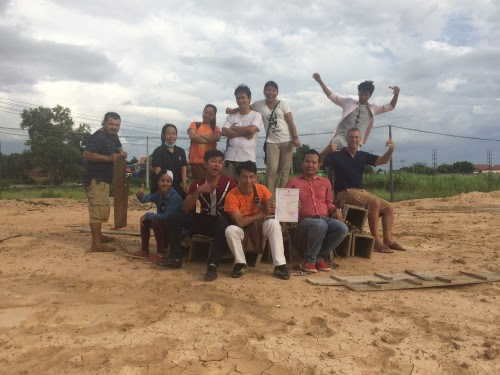 "Purchasing our own land has always been part of our plan," says Phare, The Cambodian Circus CEO Dara Huot. "When we signed the lease for our current site, we knew it was a temporary solution. Renting in Siem Reap can be difficult, and with land prices increasing exponentially, the board and management felt it was best to purchase a permanent space to provide a more stable and sustainable environment for our performers."
Phare's new home will feature expanded space for the Phare Cafe and Phare Boutique, and include larger and better facilities for costume storage. There will be a dedicated dressing and make up area, a storage space for equipment, a rehearsal space and a much larger parking area.
Says Sam Sopheak, Head Technician, "When we first opened in February 2013, there was nothing on our site. We had an outdoor stage, a small sheltered area for ticketing, and a small tent to sell some snacks. We didn't get our big top until May 2013, and we created the rest of the structures you see today over the past two and half years. We've grown so much and so quickly and have done our best to make it work. We've learned a lot from operating in this space and we can use that experience to make the new site better."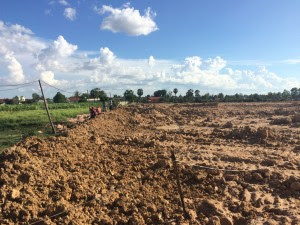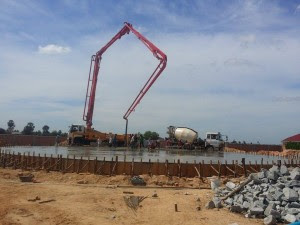 The $550,000 US total cost for the new site was raised through a crowdfunding campaign called 'Home for Phare', reinvesting profits, increased capital from shareholders, and a loan from Grameen Crédit Agricole Foundation.
Construction on the new site began in the summer of 2015. The first step was to fill in dirt to raise the land to street level. We allowed the land to settle and compact over the over the rainy season before erecting a supporting structure for the surrounding walls. Infrastructure (water and plumbing systems, electrical system) is currently being installed. Construction of the cafe, boutique, dressing room, etc. will begin by the end of November.
The Big Top from Phare's current site will be moved to the new site between January 5 and 14, 2016. During the nine-day moving period Phare's regularly-scheduled nightly performance will be on an outdoor stage at the current site. The new site will be open to the public as of January 15, 2016.
"Achieving this important milestone is further proof to our investors and partners that we are capable leaders in the arts industry in Cambodia," says Dara. "We are thrilled and excited to be taking this important step. A permanent home gives us a stable base from which to better serve audiences, provide sustainable employment for our artists, contribute to the economy and continue to be ambassadors for Cambodian arts on the world stage."